Cuppow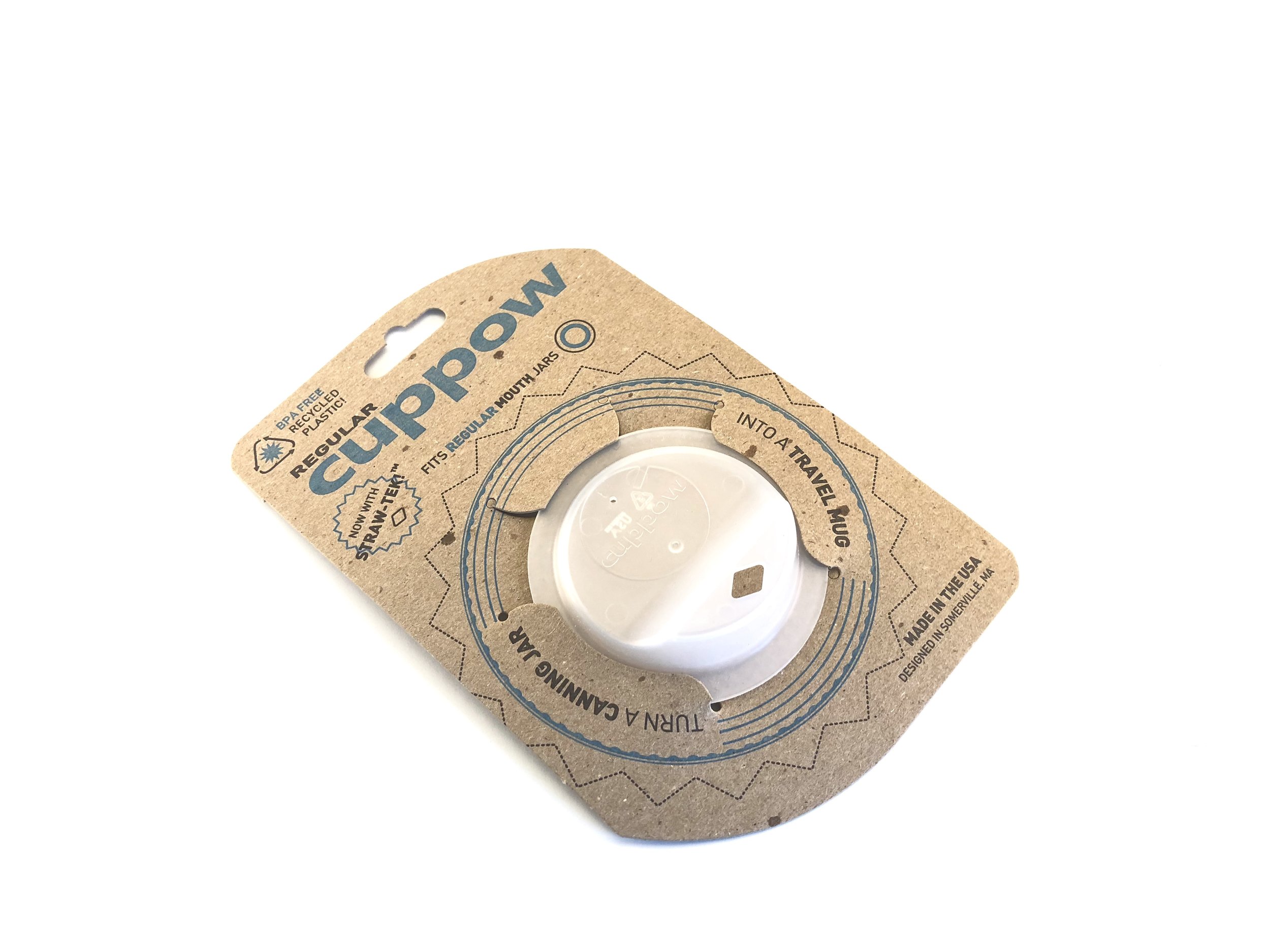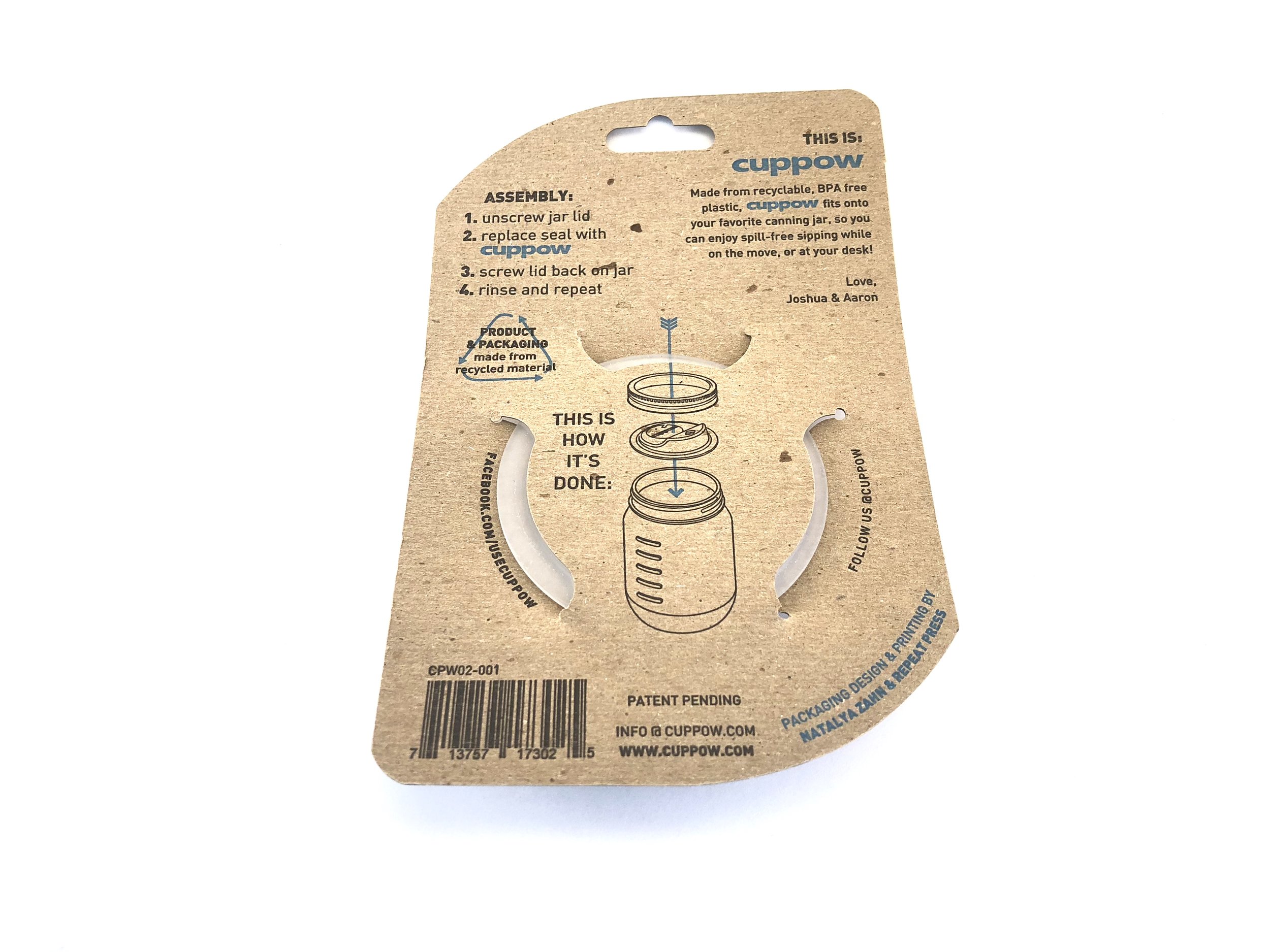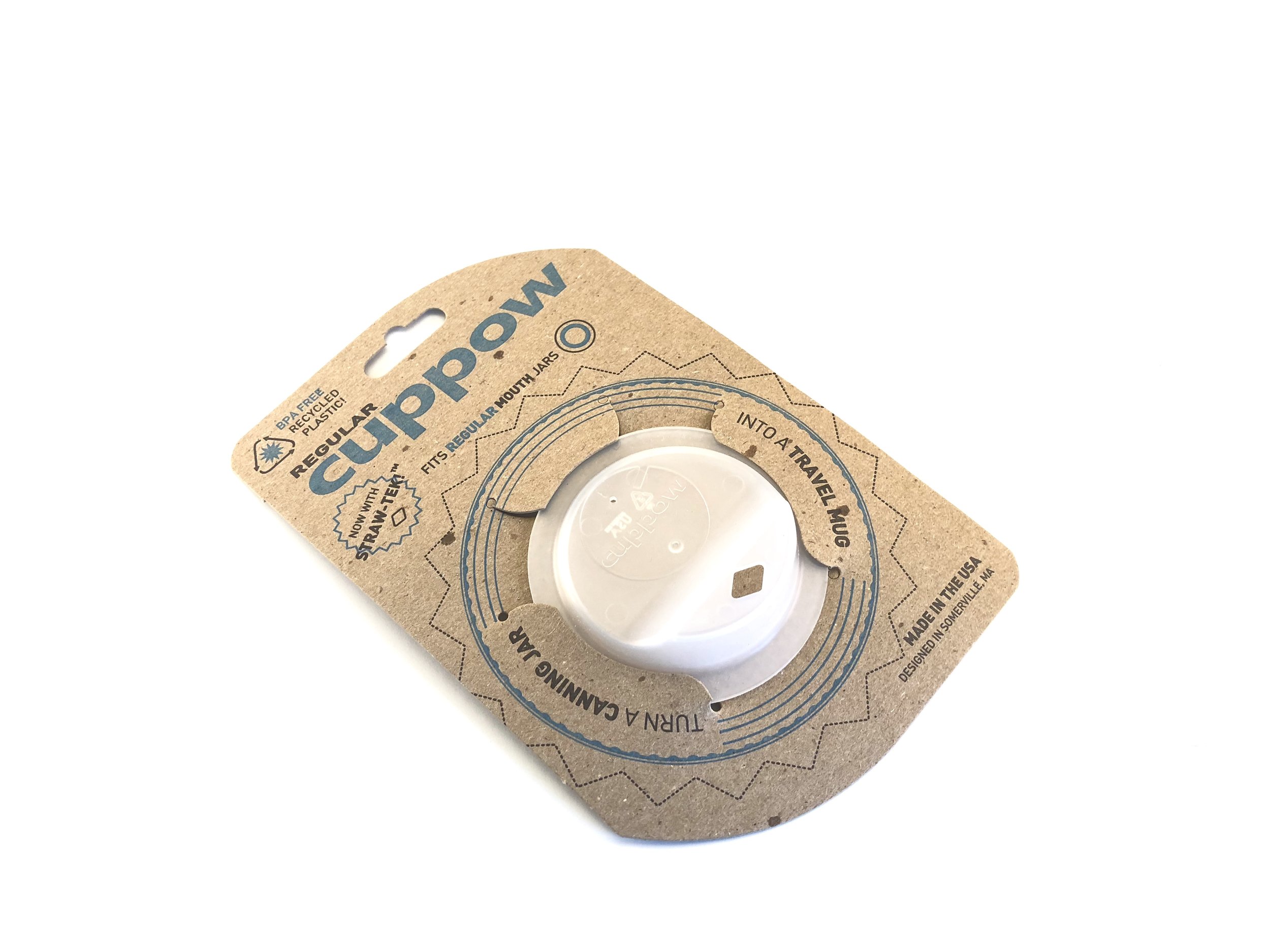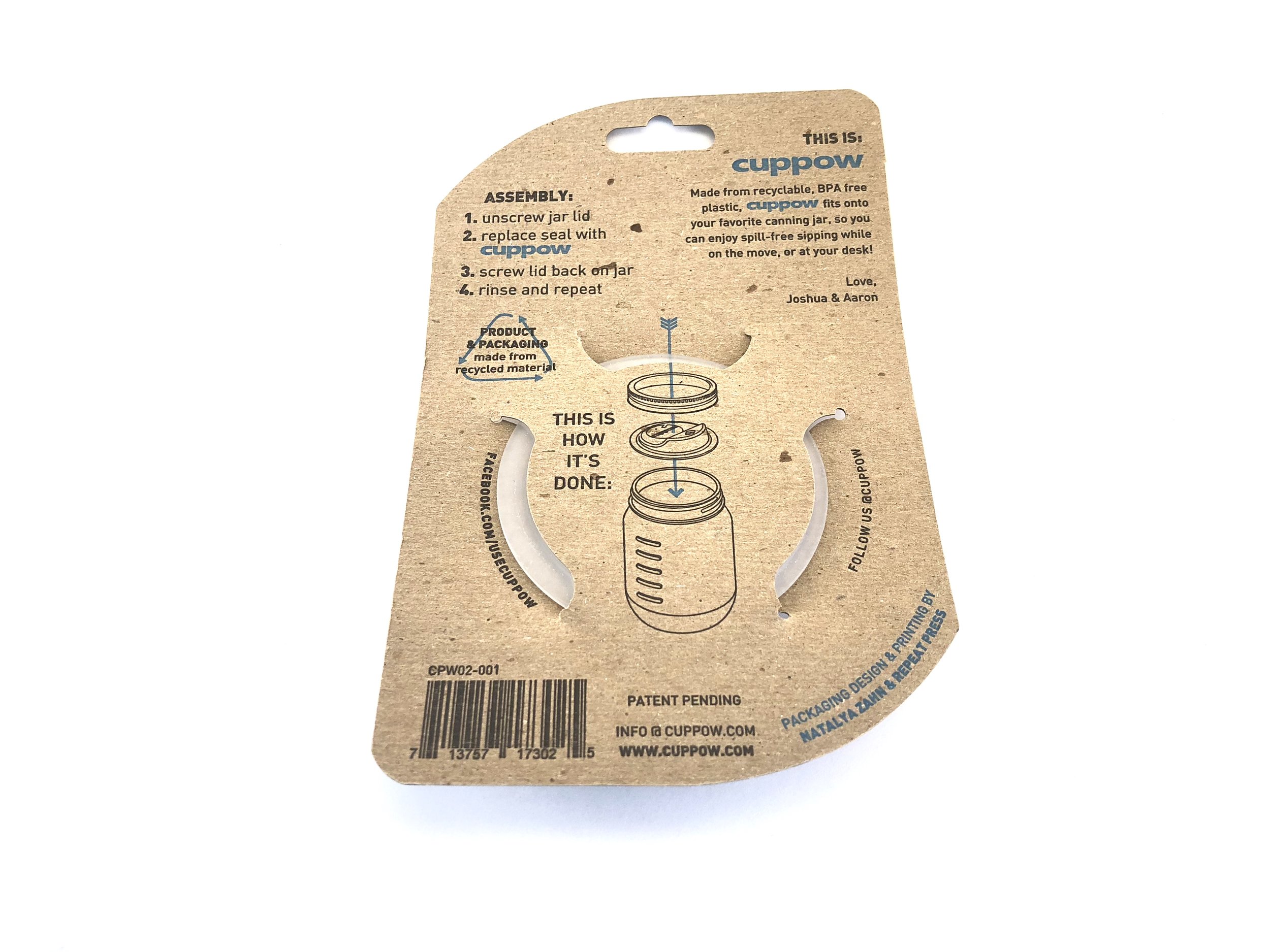 Cuppow
This is the CUPPOW lid - a solution for easier drinking from a canning jar. The canning jar already makes an awesome platform for a travel mug; it's easy to clean, made of heat-resistant glass, cheap, durable, and when sealed it doesn't leak. The only problem is that with their large openings, canning jars are not great for spill-free sipping while on the move. So they adapted it - made a new lid that lets you drink like a boss from virtually any regular sized canning jar. It's a simple eco-friendly alternative to poor-performing and messy disposable hot cups.
Features
Size: Fits regular sized mason jars with 2 3/4" diameter threads

BPA and BPS free rigid plastic

Made in the USA from recycled materials

Straws with outside diameter of 6mm or less will fit.

It works great, it's super durable, it's made in the USA, it's BPA free, it's recyclable, and it doesn't break the bank.

Cuppow is a Certified B Corporation
The New Cuppow for regular sized jars has a few enhancements
Includes Straw-Tek(TM) - a redesigned sippy-hole to accept straws smaller than 6mm in diameter.

Redesigned spout section to make this product not only great for adults but also for kids! The spout has been elongated to make it easier for small mouths to use.